Information about GRowsley
GRowsley is a community fruit harvesting project based in Rowsley, Derbyshire, run by a team of dedicated local volunteers.
GRowsley is an exciting cross-generational fruit-harvesting project, which was initially funded by an Action Grant from Derbyshire County Council.
The main aims of GRowsley include:
Co-ordinating the harvesting of local fruit trees

Re-distributing to food bank projects
Selling artisan produce to help generate income
Running fruit preservation and harvesting workshops
Whether you're a green-fingered and passionate grower or a small front garden owner; an orchard or allotment keeper; a professional pickler or a hesitant preserver – everyone is welcome to get involved.
Events in 2023
Wednesday 19 April: GRowsley Volunteers at the Grouse & Claret, Rowsley
Join us at 7pm for a drink and a chat, and catch up on our Plant Swap & Sale event in June.
Sunday 4 June: GRowsley Plant Swap & Sale at Rowsley Village Hall
September & October: GRowsley Apple Harvesting Army
We harvest apples from gardens and farms, and from anyone who would like to donate apples. If you wouild like to come along for a session to help pick, sort and gather apples please get in touch as we are desperate for more pickers. Dates and times to be announced.
Sunday 15 October: GRowsley Juice Day at Rowsley Village Hall
This event is where we make most of our juice, ready to sell at the community event Apple Day. Please contact us by email if you would like to get involved.
Sunday 22 October: GRowsley Apple Day at Rowsley Village Hall
Our community apple pressing event. Everyone is welcome to buy some juice and have a go on the apple press. Tea, coffee and homemade cakes also available, along with apple games and crafts. Please let us know if you can help on the day.
What is GRowsley?
GRowsley is an exciting, cross-generational fruit-harvesting project, which was initially funded by an Action Grant from Derbyshire County Council. Our main aims are to:
Co-ordinate the harvesting of local fruit-trees
Re-distribute to food bank projects
Sell artisan produce to help generate income
Run fruit preservation and harvesting workshops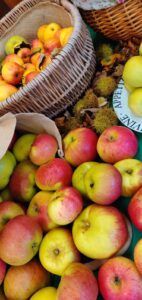 Local trees and orchards are disappearing
Across the country, traditional orchards are disappearing from the landscape due to redevelopment, abandonment and neglect. Combined with the importation of cheap fruit from abroad has caused the loss of many small orchards which could vanish from the British landscape by the end of the century unless action is taken to save them (Natural England & National Trust).
Incredibly, 90% of traditional orchards have been lost since the 1950s and 45% of the remaining orchards surveyed in England were found to be in declining condition as a habitat (People's Trust for Endangered Species).
Traditional orchards provide indispensable habitats for wildlife, including butterflies, bumblebees, birds, bats and beetles; as such, traditional orchards are now a Priority Habitat under the UK Biodiversity Action Plan (Natural England).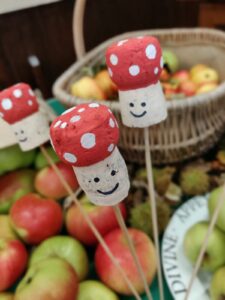 Derbyshire has its own heritage varieties of apples, including the Beeley Pippin, Belledge Pippin and Newton Wonder, which tells us that apples were once a part of rural life locally.
We import most of the apples we eat
We import 70% of our apples (DEFRA 2019) and many of them come from as far as New Zealand, over 12,000 miles away. Many of these fruits are produced using intensive (oil-based) methods and are transported using fossil fuels.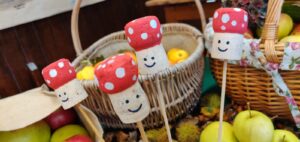 If we can harvest our own in season fruit, fresh from the tree, we can reduce our community carbon footprint, improve our own community's wellbeing and safeguard local ecology. GRowsley hopes to improve our local area environment by:
●  Saving local orchards by using them
●  Mapping local fruit trees
●  Increasing awareness of local ecology
●  Survey/monitor wildlife in local orchards
●  Encouraging the planting of Derbyshire tree varieties in allotments, community orchards and private gardens
●  Create and share local expertise by linking with others
GRowsley: Oral History & Rowsley Recipe Book Project
Are you interested in learning more about Rowsley's history and finding out about the stories of people who have lived here? Are you passionate about preserving history and passing on stories and family recipes to the next generation?
If so we would love to hear from you to contribute towards this project where we hope to collate oral histories and local recipes for a short publication about the village, its residents and its recipes. 
Please get in touch if you or someone you know would like to find out more?
What have we done so far?
The GRowsley volunteers have been involved in the following activities:
First Apple Pressing Day at Rowsley, October 2021
GRowsley Plant Sale & Swap, May 2022
Plant Swap stations in Rowsley: at the village hall and on Chatsworth Road
Took a stand promoting GRowsely at the ECO 2022 event at The Whitworth Centre
Arranged Fruit Harvesting workshop, September 2022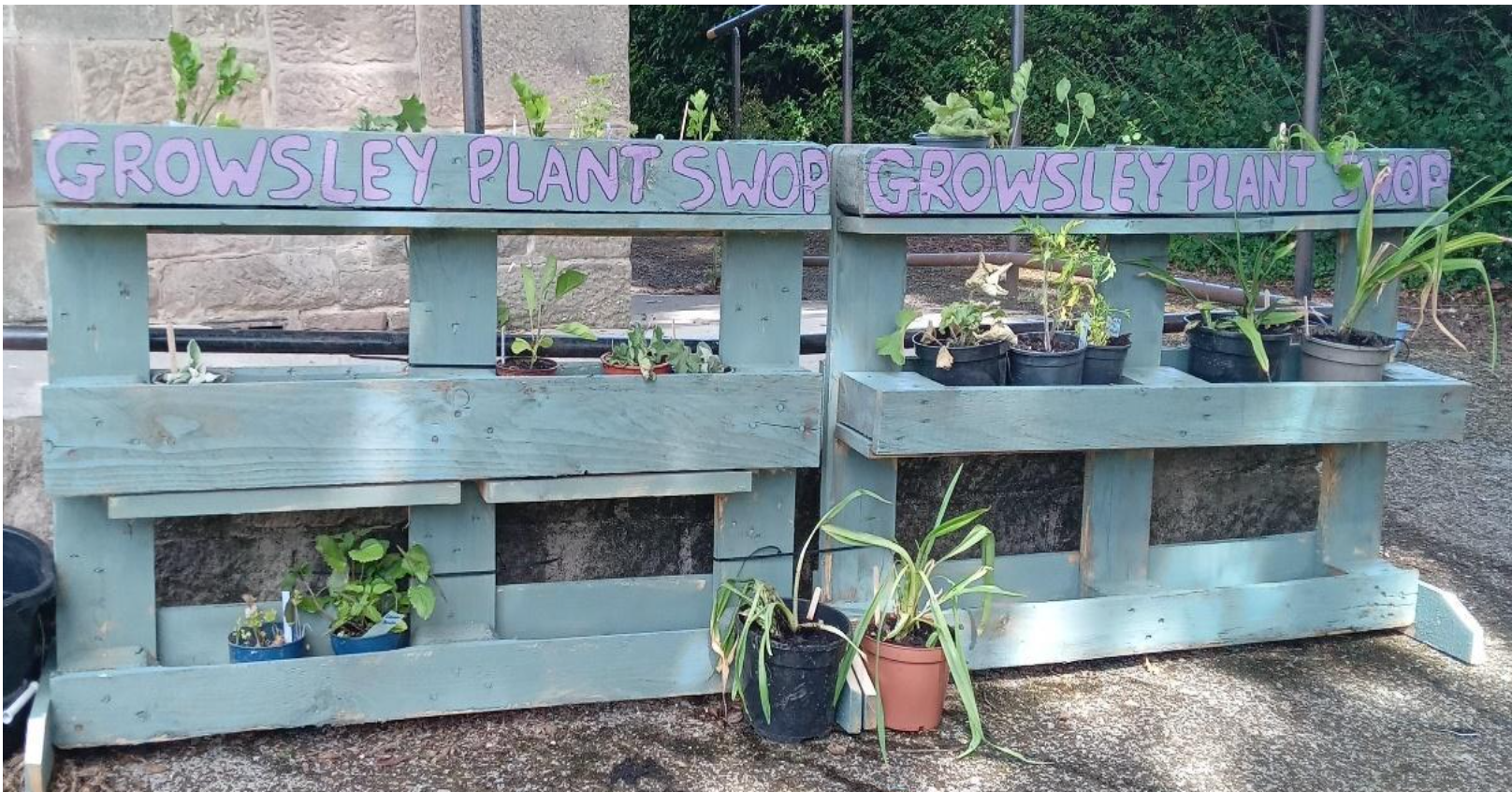 GRowsley Plant Swap
You simply help yourself to the plants you want to grow. You don't need to leave a plant to take a plant.
People can share their extra vegetable plants, herbs, flowers and fruit at the Plant Swap station.
If you do have any spare plants to share then all you need to do is put them in a pot, label the pots and leave it at the Plant Swap station.