The team at Rowsley Village Hall would like to thank Wayne Luck of Millwood Joinery for his expertise and craftsmanship for building their fabulous new child safety gate.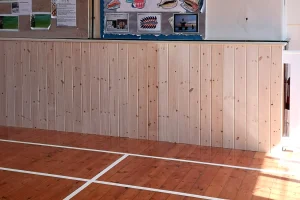 Due to the width of the entrance doors into the main hall an off-the-shelf gate wasn't suitable, so the Trustees approached Wayne to help solve the problem.
He presented a design for a unique, hand-crafted solution that features a wooden gate, which when not in use slides away into a wooden recess designed to look like panelling.
The gloss white gate incorporates bright rainbow-coloured rails designed to appeal to younger children, which it has been designed to safeguard.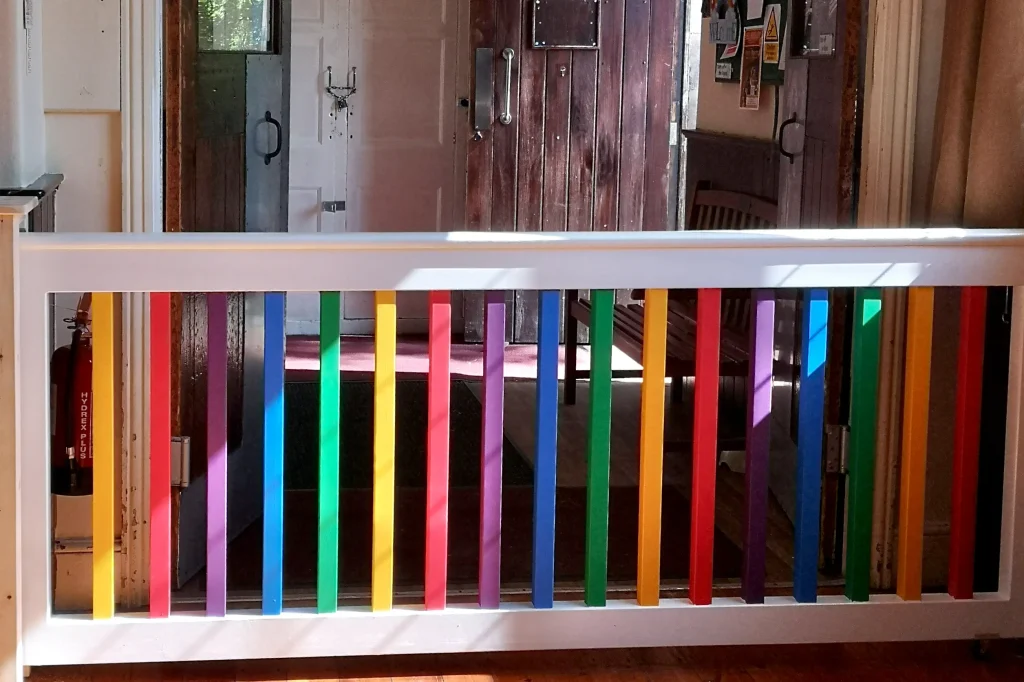 The Trustees would also like to thank the Rowsley W.I. and DDCVS for their generous funding, which enabled them to complete this project.